Our Volunteers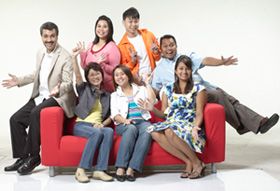 People's Association (PA) grassroots volunteers are like you and I – like-minded people who want to make a difference and contribute to the community by enriching the lives of fellow residents.
Our volunteers visit residents to encourage community involvement, raise awareness about community issues, explain government policies and gather feedback, as well as help those in need.
Through volunteering, you will also forge strong friendships with your neighbours and other volunteers.
With more than 2,000 Grassroots Organisations within the PA network, there will definitely be a role that will suit your interest and strengths.
Apply now to be a PA Volunteer!