Befriending for Vulnerable Seniors
Befriending for vulnerable seniors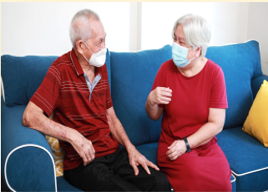 Programme Title
:
Befriending for vulnerable seniors
Organiser
:
TOUCH Active Ageing Centre (Wellington)
Commitment
:
Willing to commit at least twice a month and for at least a period of 6 months
Venue
:
Blk 513 Wellington Circle #01-34, Singapore 750513
Background
:
TOUCH Active Ageing (TAA) empowers seniors to lead fulfilling lives as they learn to stay physically active and socially connected. We believe that every senior - regardless of age, ability or physical status - can help others. TAA will partner volunteers to pay regular visits to seniors with low or no social support.

We are looking for volunteers to befriend seniors and their caregivers by providing social support through regular visits, phone calls and engagement.
Min age
:
21
Skills required
:
Able to speak Mandarin or Malay or dialect . Training will be provided.
Scan to register
:

For mobile user, please click on the QR code to register.