Gardens Give Back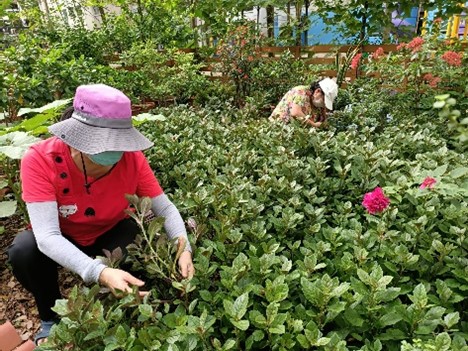 Programme Title
:
Gardens Give Back
Organiser
:
Sembawang GRC
Commitment
:
Willing to commit at least twice a month and for at least a period of 6 months
Venue
:
Community Garden and roof top garden at Sembawang GRC
Background
:
Gardens around the estates beautify the environment and allow residents with common interest to have a platform to share gardening skills and bond with each other. Through gardening, we also help the needy families living around the estates by pledging our harvest back to the community, thereby improving the well-being of the residents as the vegetables harvested are all organic and healthy.

We are looking for volunteers to set up more gardening plots around the estates. We will also be working with schools and stakeholders for the setting up of community gardens.
Min age
:
15
Skills required
:
NIL
Scan to register
:

For mobile user, please click on the QR code to register.