Befriending with Seniors at Man Fut Tong Day Care Centre
Befriending with Seniors at Man Fut Tong Day Care Centre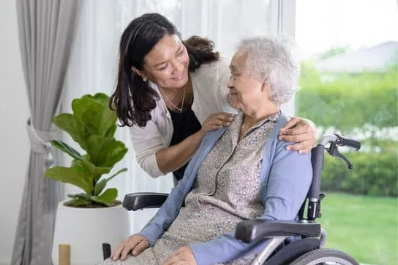 Programme Title
:
Befriending with Seniors at Man Fut Tong Day Care Centre
Organiser
:
Man Fut Tong Nursing Home
Commitment
:
The Day Care Centre operating hours are Monday to Friday.

Willing to commit at least once a week / few times in a month.

Minimum 2hrs (per session), 1pm to 3pm

Venue
:
Man Fut Tong Nursing Home
20 Woodlands Street 82, Singapore 738507
Background
:
Man Fut Tong Nursing Home, is a home for the elderly and aged sick.

We are looking for volunteers who can mingle with the seniors and engage them through activities such as handicraft work, board games, and chit-chat.

Volunteers will also learn the proper way to assist patients who have difficulties eating on their own with their meals.
Min age
:
16
Skills required
:
(1) Proficient in English and at least one other Mother Tongue (preferably Malay, Mandarin or Tamil)
(2) Have a keen passion for serving and uplifting the lives of seniors in need
(3) Physically fit
(4) Patient and understanding
(5) Willing to undergo training provided by the centre

Scan to register
:

For mobile user, please click on the QR code to register.