Chingay 2020 sets the stage for PA to mark its 60 years of Community Building
Chingay 2020 sets the stage for PA to mark its 60 years of Community Building
Summary:
Themed 'Colours of Harmony', the parade returns to the F1 Pit Building on 31 Jan and 1 Feb 2020. Grab your tickets online today.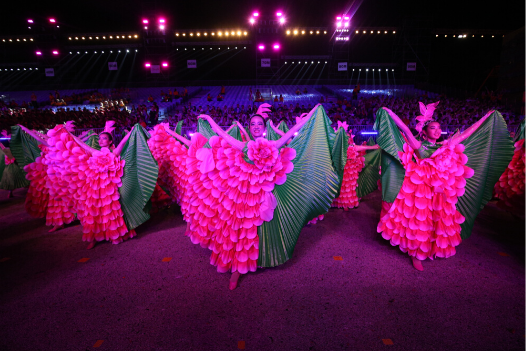 Description:
PA marks its 60 years of community building this year. As a national platform which brings people from diverse backgrounds together to celebrate Singapore's unique multi-culturalism, Chingay 2020 will be the first event to mark this significant milestone.
The parade will be held on 31 January 2020, Friday and 1 February 2020, Saturday at the F1 Pit Building.
Titled "Colours in Harmony", Chingay 2020 will be a dynamic showcase of Singapore's diversity and community spirit. 6,000 volunteer performers from all walks of life and from different organisations   are a part of this large-scale production.
You can expect a spectacular line-up of visually engaging performances, which includes the debut of the world's largest flying dragon and the release of firecrackers along the 200-metres parade route.
An interesting fusion of old and new, where traditional art forms meet contemporary displays
To commemorate the important milestone for PA, the parade will also feature a unique "Bridge of Harmony" float. It is decked out with "Harmony" tiles which are co-created by more than 20,000 residents island-wide, including those of different abilities and backgrounds. This signifies the shared journey of PA with fellow Singaporeans in community building.
Join us in the Chingay Experience! Visit https://www.chingay.org.sg/tickets to purchase your tickets.