Ask Kopi Kakis Share Your Views Budget 2024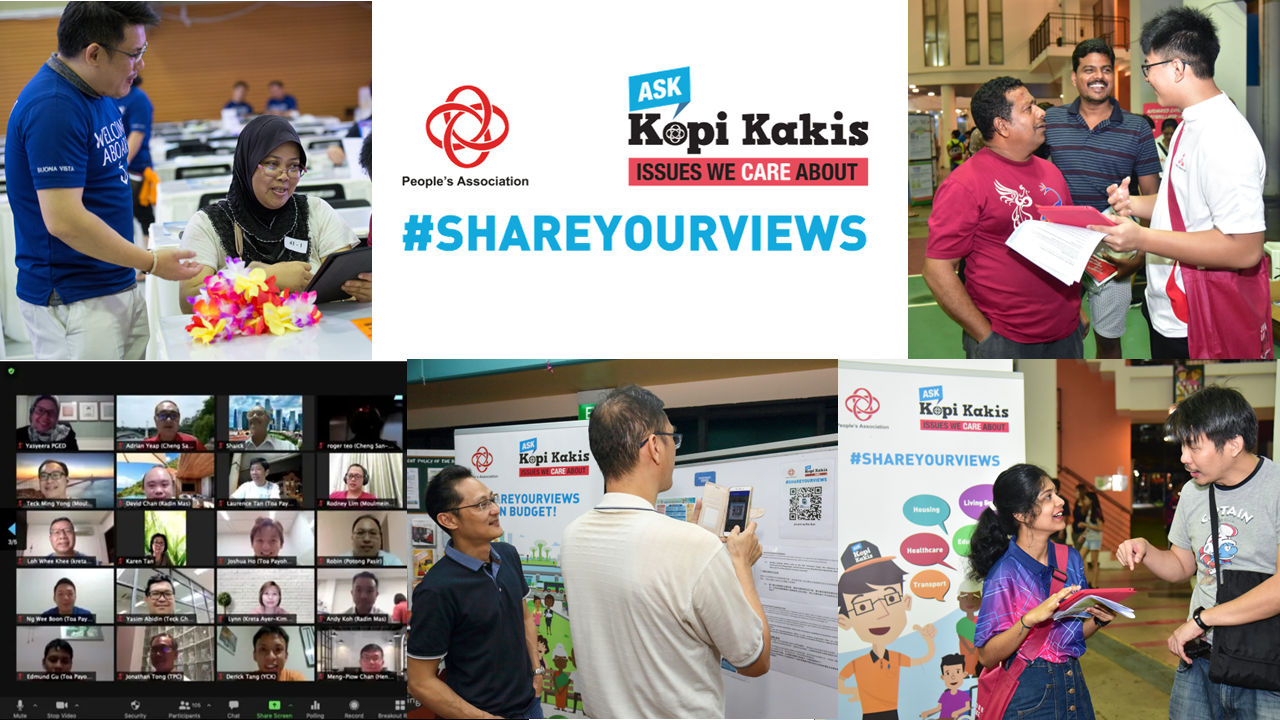 Calling all Singaporeans! Share your views in the lead up to Budget 2023, scheduled to be delivered in February 2023. From 3 Dec 2022 to 13 January 2023, we will be launching a series of engagements to seek your views and suggestions via various channels and 'Ask Kopi Kakis' sessions in your local communities.
Click to view details of virtual and physical Ask Kopi Kakis #ShareYourViews engagement platforms.