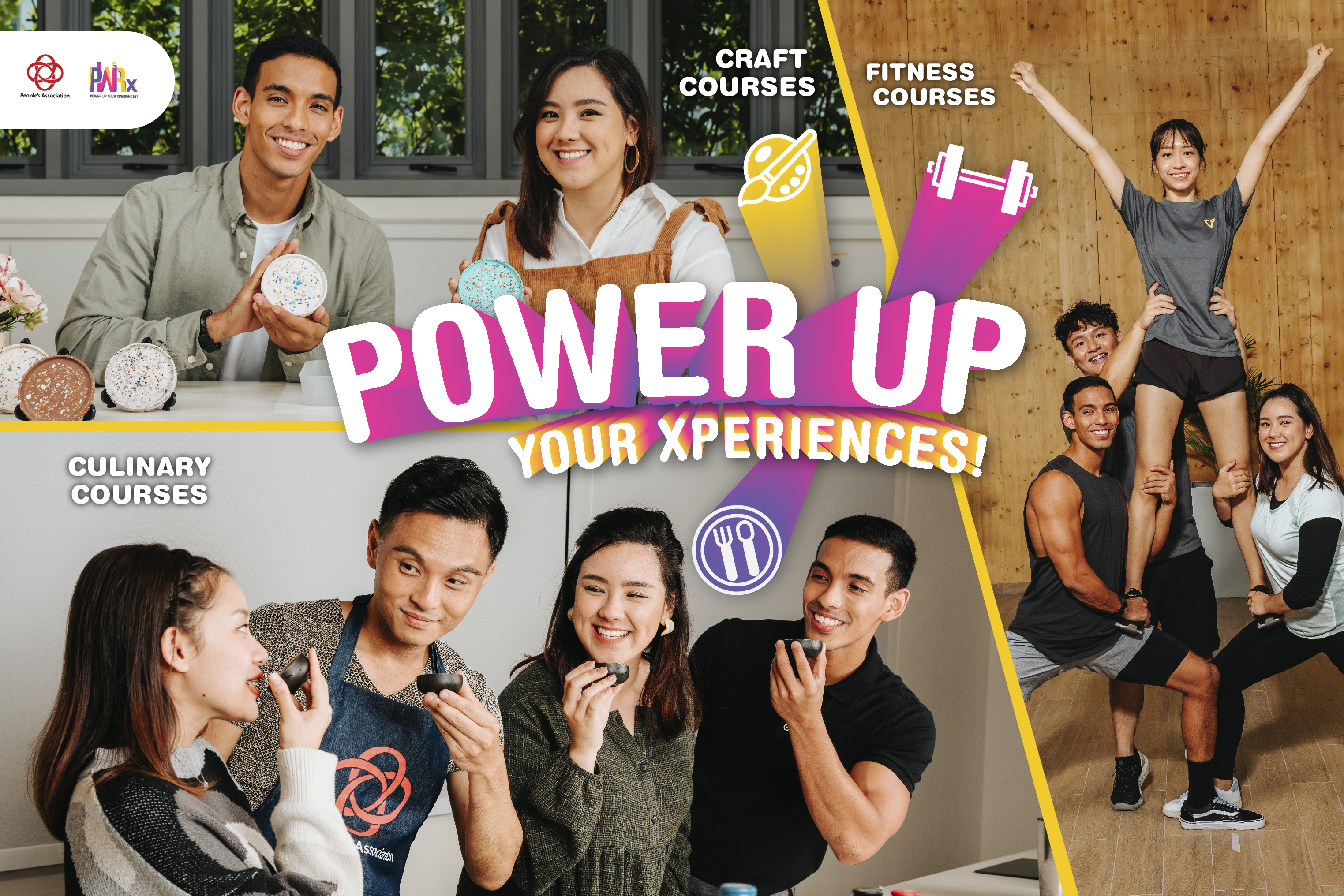 Welcome to PWRx (pronounced as 'Power X') - your gateway to a world of X-periences with a suite of courses specially curated for YOUths! Enjoy holistic hands-on learning X-periences from the Crafts, Culinary, and Fitness courses conducted by our vibrant and experienced Trainers. Be inspired to take up a course, and adopt its cause for the community. Power up your life with PWRx now!
Keyword search 'PWRx' on OnePA now to register for these exciting courses.
Interested to be kept up to date with the latest PWRx happenings? Follow us on social media!