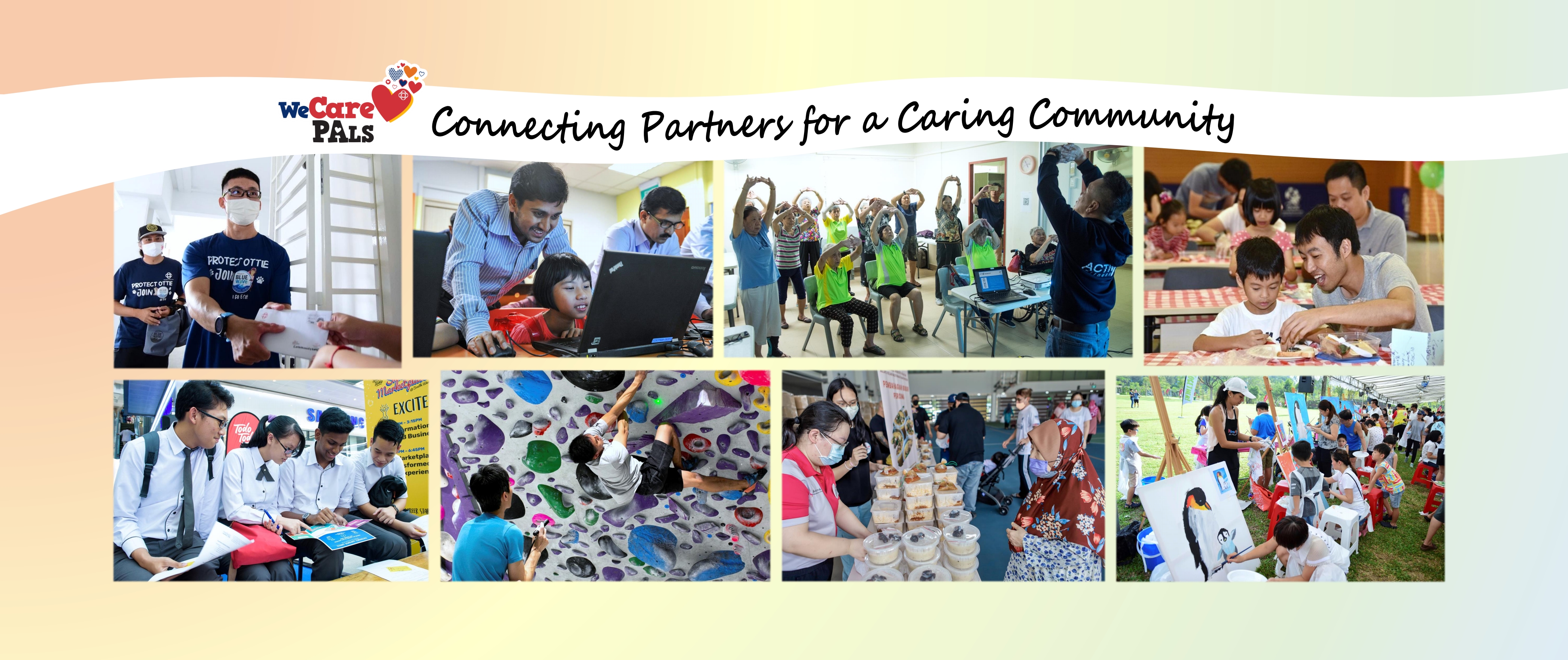 WeCare PALs are our corporate and community partners, working hand-in-hand with us and our grassroots networks, with the aim to create a caring society. Through cause-driven programmes, PA hopes to enable WeCare PALs to jointly play a meaningful role in helping the underprivileged, disadvantaged and/or special needs citizens to deepen the connections with the community.
How can you partner with us?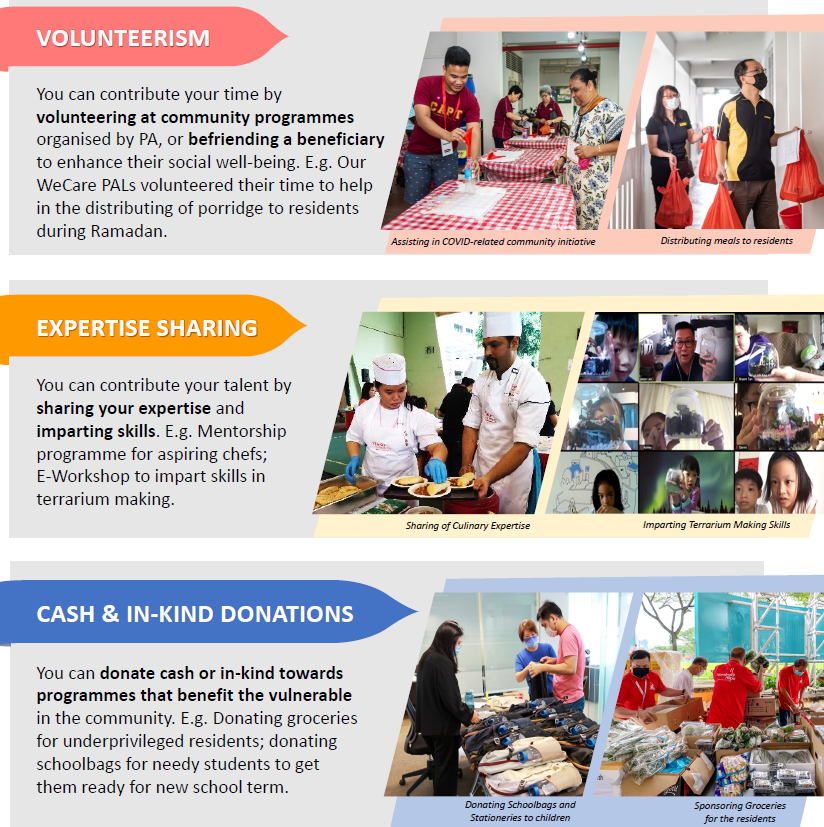 Join us in the WeCare Journey!