Established in 2012, the Project We Care CEOs and Business Leaders Network is a corporate social responsibility (CSR) initiative led by the private sector and the People's Association (PA) to encourage corporate giving and volunteerism in Singapore; engaging CEOs and business leaders to rally their employees to contribute towards meaningful causes in the community.
How Companies Can Make A Difference
From befriending disadvantaged families to upskilling the community, our corporate partners play a pivotal role in creating a more inclusive and compassionate society, enabling Project We Care to live out its mission of connecting businesses and impacting lives.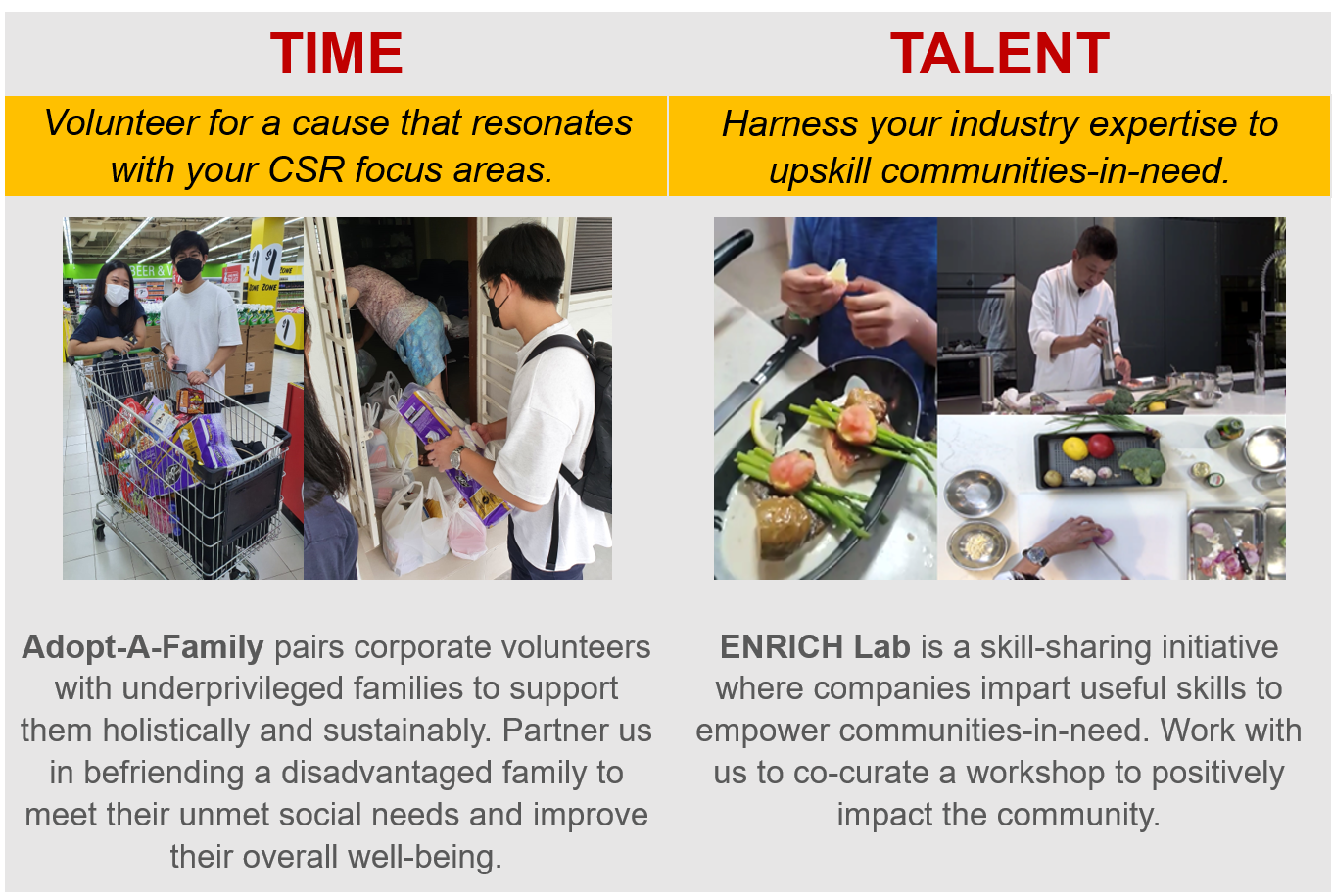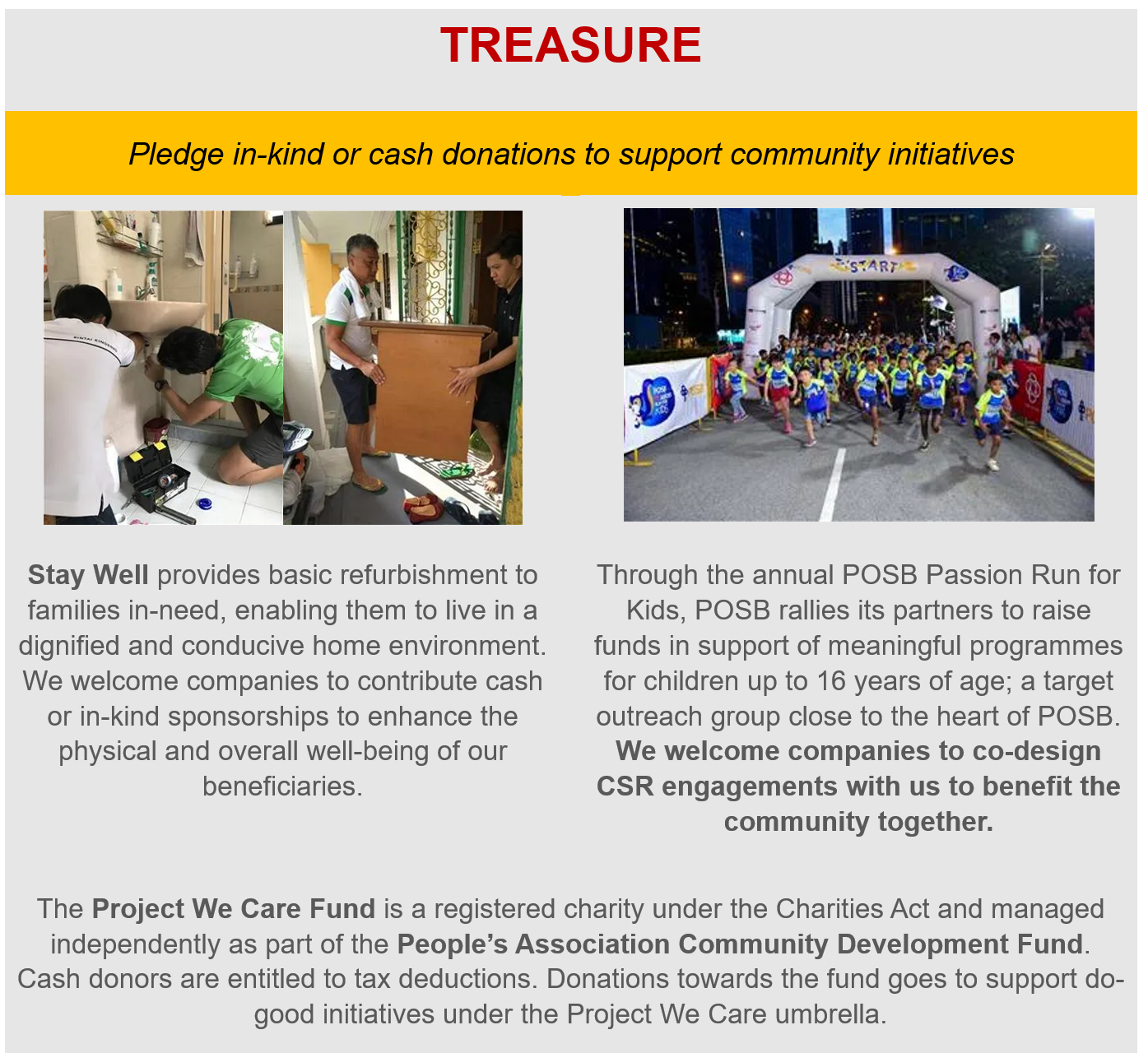 Why choose Project We Care as your preferred Corporate Social Responsibility (CSR) partner?
With our community lenses and wide network, Project We Care serves as your one-stop facilitator in identifying needs, matching resources and engaging your employees meaningfully, to achieve your sustainability and corporate social responsibility objectives.
To date, more than 380 companies have partnered the Project We Care Network to give back to underprivileged groups in their journey towards making a positive difference on the community. Share with us your values, objectives and let us discuss how we can co-curate your CSR engagements to benefit the community together.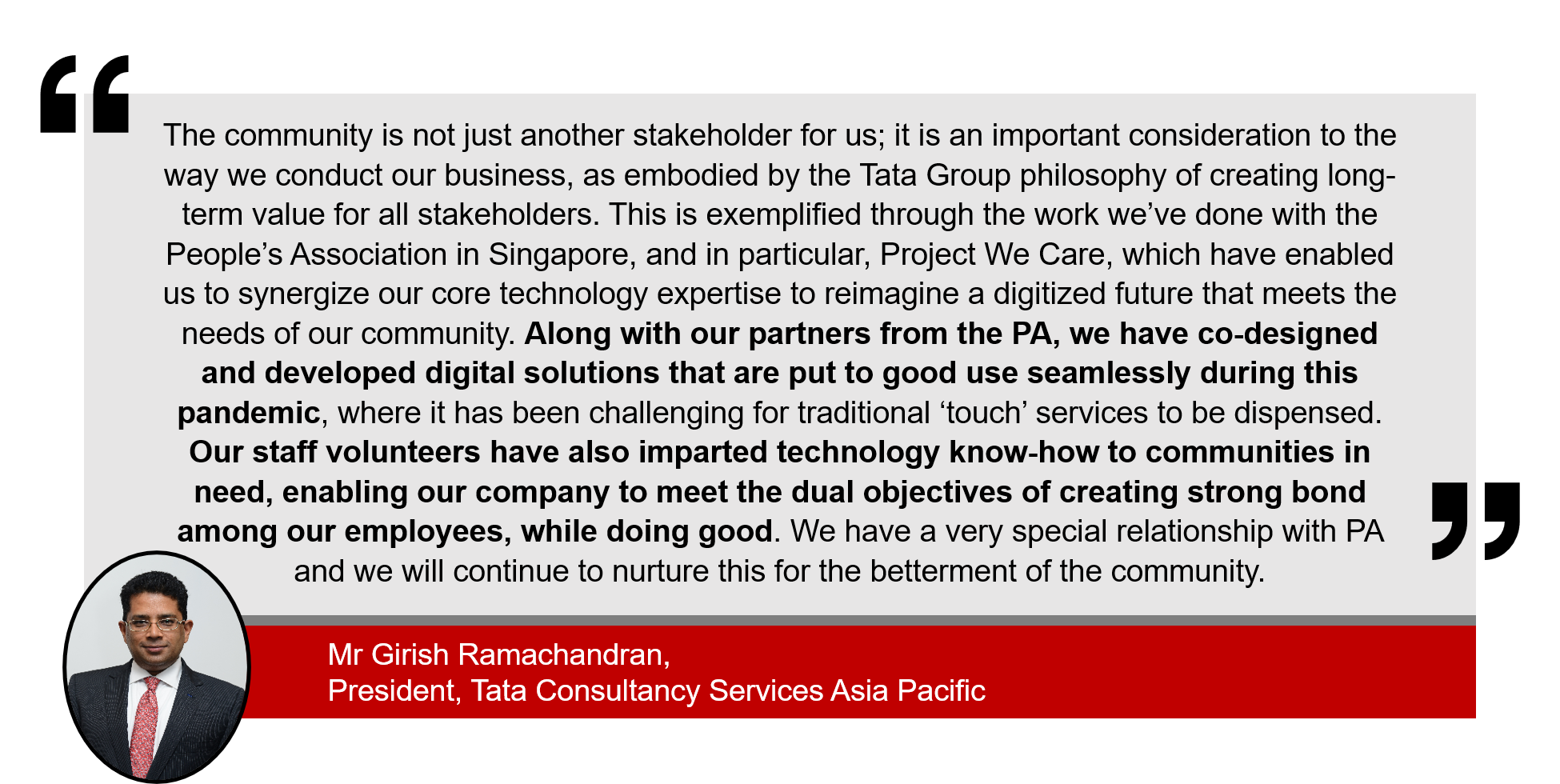 Do Good with Us
We welcome companies to come onboard Project We Care as a member (at no fees) and do good with us. For enquiries, please write to PA_Partnership@pa.gov.sg. To join us or find out more, please fill up this form.