Mental Wellness Trainers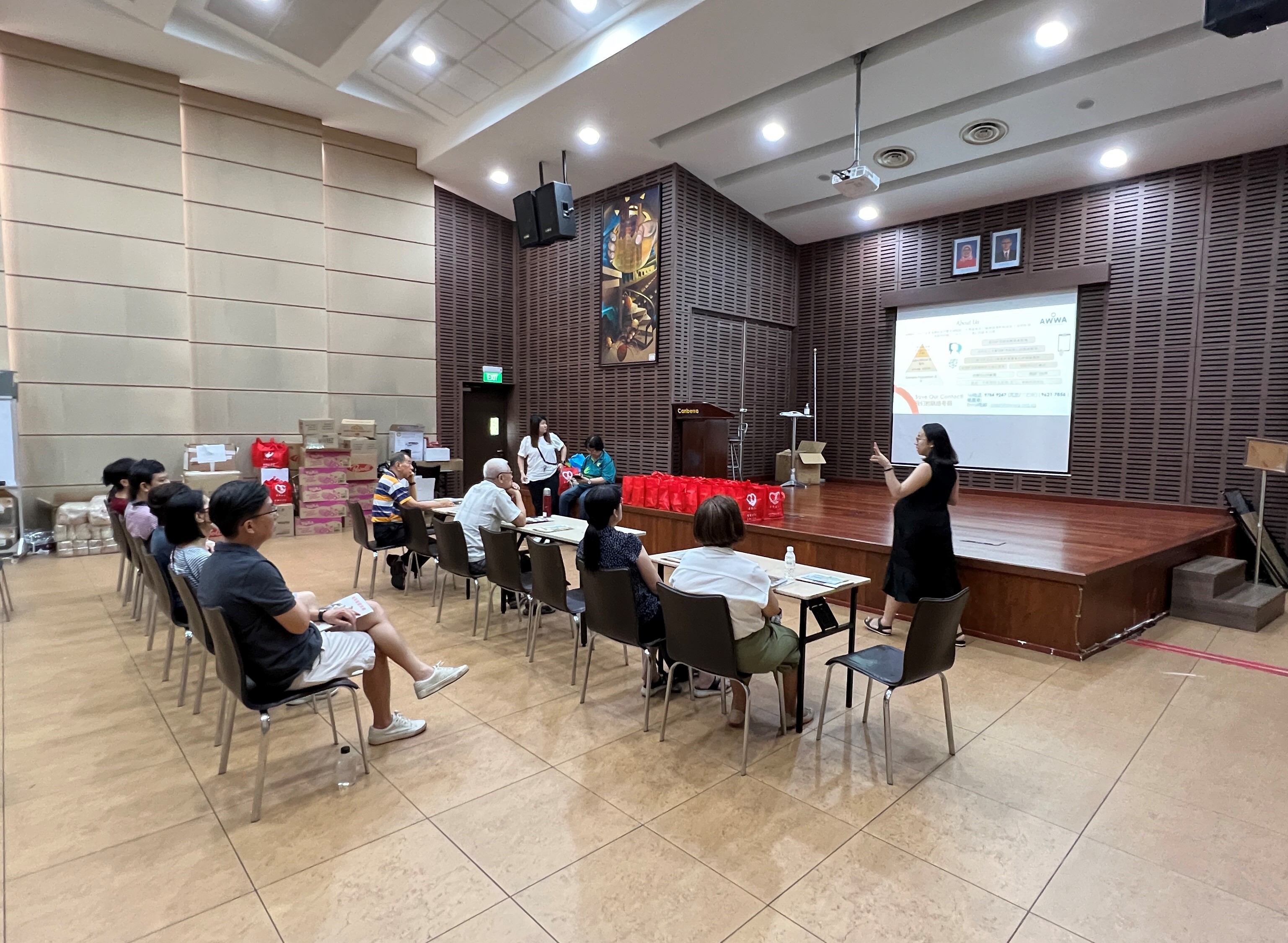 Programme Title
:
Mental Wellness Trainers
Organiser
:
AWWA CREST
Commitment
:
To be confirmed (Ad-hoc)
Venue
:
Within Canberra, Sembawang Central, Sembawang West, Woodlands, Yio Chu Kang divisions only
Background
:
There are estimated to be close to 10,000 persons at risk of dementia in Woodlands and Sembawang by 2030. Dementia and depression have also been found to be closely linked.

AWWA CREST serves persons with dementia, persons with mental health conditions and their caregivers within Sembawang, Woodlands and Yio Chu Kang.

As part of our outreach and awareness efforts, we regularly provide free talks and trainings on the topic of Dementia, Mental Health and Caregiver Stress

We are looking for volunteers to be Mental Wellness Trainers to join our mission in building a dementia-, mental health- , and caregiver-friendly Sembawang, Woodlands and Yio Chu Kang!


Min age
:
25
Skills required
:
Experience as a trainer/presenter. Excellent audience engagement skills.
Scan to register
:

For mobile user, please click on the QR code to register.