Tuition for the Deaf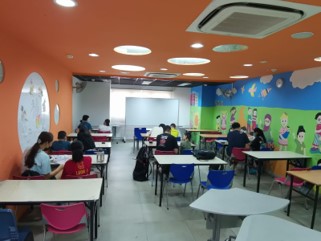 Programme Title
:
Tuition for the Deaf
Organiser
:
Sembawang West Zone E Residents' Network (RN) / NTU Welfare Service Club
Commitment
:
Every Saturday, 10am to 1pm (10am to 11.30am or 11.30am to 1pm)
Venue
:
Sembawang West Zone E RN

Blk 718 Woodlands Avenue 6 #01-648 Singapore 730718
Background
:
This programme aims to provide extra tuition for deaf students; and improve literacy and cultivate reading habits among deaf students aged 7-16.

We are looking for volunteers who are able to use sign language to teach and conduct activities for deaf students (aged 7-16) every Saturday morning.
Min age
:
15
Skills required
:
Singapore Sign Language Certification (SgSL) is required
Scan to register
:

For mobile user, please click on the QR code to register.