Exercise Facilitator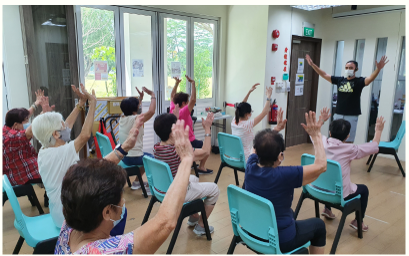 Programme Title
:
Exercise Facilitator
Organiser
:
TOUCH Active Ageing Centre (Wellington)
Commitment
:
Every Monday: 9am-10am; Wednesday: 2pm-3pm; Friday: 9am-10am
Venue
:
Blk 513 Wellington Circle #01-34, Singapore 750513
Background
:
TOUCH Active Ageing (TAA) empowers seniors to lead fulfilling lives as they learn to stay physically active and socially connected. We believe that every senior - regardless of age, ability or physical status - can be equipped as a resource to help others.

We are looking for someone who enjoys exercising and is able to join in and motivate the seniors during the session.
Min age
:
21
Skills required
:
Active, enjoys interacting with seniors, able to assist in setting up the event.
Scan to register
:

For mobile user, please click on the QR code to register.