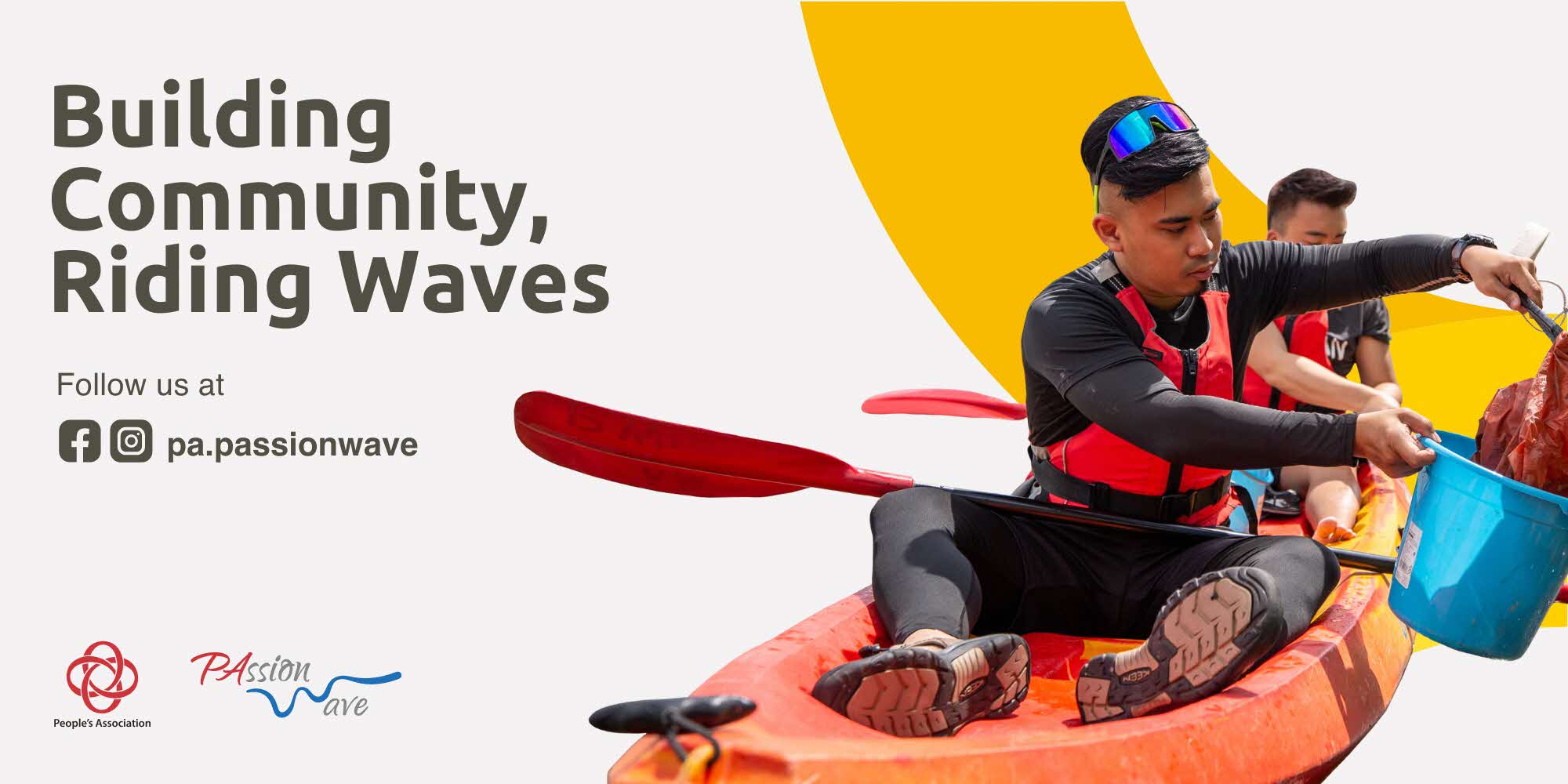 PAssion Wave (PW) was first coined in 2015 as PA's Specialist Community Club (SCC). PW is an integral part of the PA that delivers safe and affordable experiences by the water . PW create opportunities for the community, especially amongst the youth, working professionals and young families, with interest in outdoor and lifestyle activities to learn, play, bond and care for the nature and community.
Creatively using water sports and lifestyle activities as the engagement platforms, the three strategic focuses of PW are:
Sustainability & Inclusivity
• Giving back to the community through cause-based volunteerism to encourage greater participation and sense of ownership.
Water sports & Lifestyle programmes
• Creating shared experiences by the water through innovative and inclusive programmes.
Informal Groups/ Networks
• Connect interest and cause-based groups & networks through common interests and causes to create impactful outcomes for the community.
PW offers sports equipment for rental with a valid certification required for certain sports like windsurfing, stand up paddling, and sport climbing. To avoid disappointment, it is encouraged to pre-book the sports equipments before heading down for the rental.
For more information on our six outlets, please visit the link below.
PASSION WAVE OUTLETS

Operating Hours: Tuesdays to Sundays, 9am to 6pm
Rental Hours: Wednesdays to Sundays, 9am to 6pm
Closed on Mondays and Public Holidays

Reservoir Outlets

Sea Outlets
Follow us on Facebook or Instagram to keep up to date with our latest news!
PAssion Wave Programmes & Rental Rate Card
(Accurate as of 27 March 2023)